Lunchbox Words
65 word-based notes to pack in your speller's lunchbox or backpack!
By Tracey West; illustrated by James K. Hindle
On sale date: September 19, 2017
ISBN: 9781626727182
Publisher: Roaring Brook Press
About the book:
Every year, tens of thousands of students around the country compete for one of just a few hundred coveted slots at the Scripps National Spelling Bee finals. So how does the novice speller hone his or her craft at home? By spelling constantly, at breakfast, lunch, and dinner!
Each of the warm, inspirational and aspirational notes in Lunchbox Words features a Bee-selected early spelling word used in context and accompanied by its definition and pronunciation, a quick and easy spelling lesson, and an illustrated joke or quote. These mini-lessons are bite-sized and easily sharable―perfect for tucking in a book bag, lunchbox, or coat pocket whenever your speller is on the go.
About the author:
Tracey West is the bestselling author of more than 200 books for children and teachers. She writes everything from activity books and guidebooks to series fiction. Tracey lives in New York's Hudson Valley with her husband, Bill. She is a stepmom to three great kids, and sent them all lunch box notes when they were in elementary school.
About the illustrator:
James K. Hindle illustrated Mothman's Curse by Christine Hayes, as well as Feed Me Words and Spell Across America, Roaring Brook's first two books in partnership with the Scripps National Spelling Bee. He has also illustrated for The New York Times, The Boston Globe, NYU Press, and other publishers. He lives in western Massachusetts with his wife and three sons.
Order now on Amazon.com!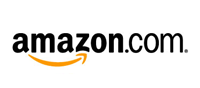 Order from other retailers here.