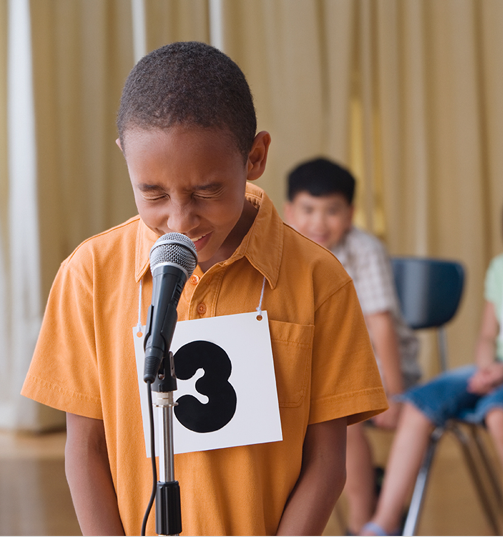 Get the Words
It's school spelling bee season, which means it's time for teachers to download this year's materials, and for students to learn words that may be asked in classroom, school and regional competitions.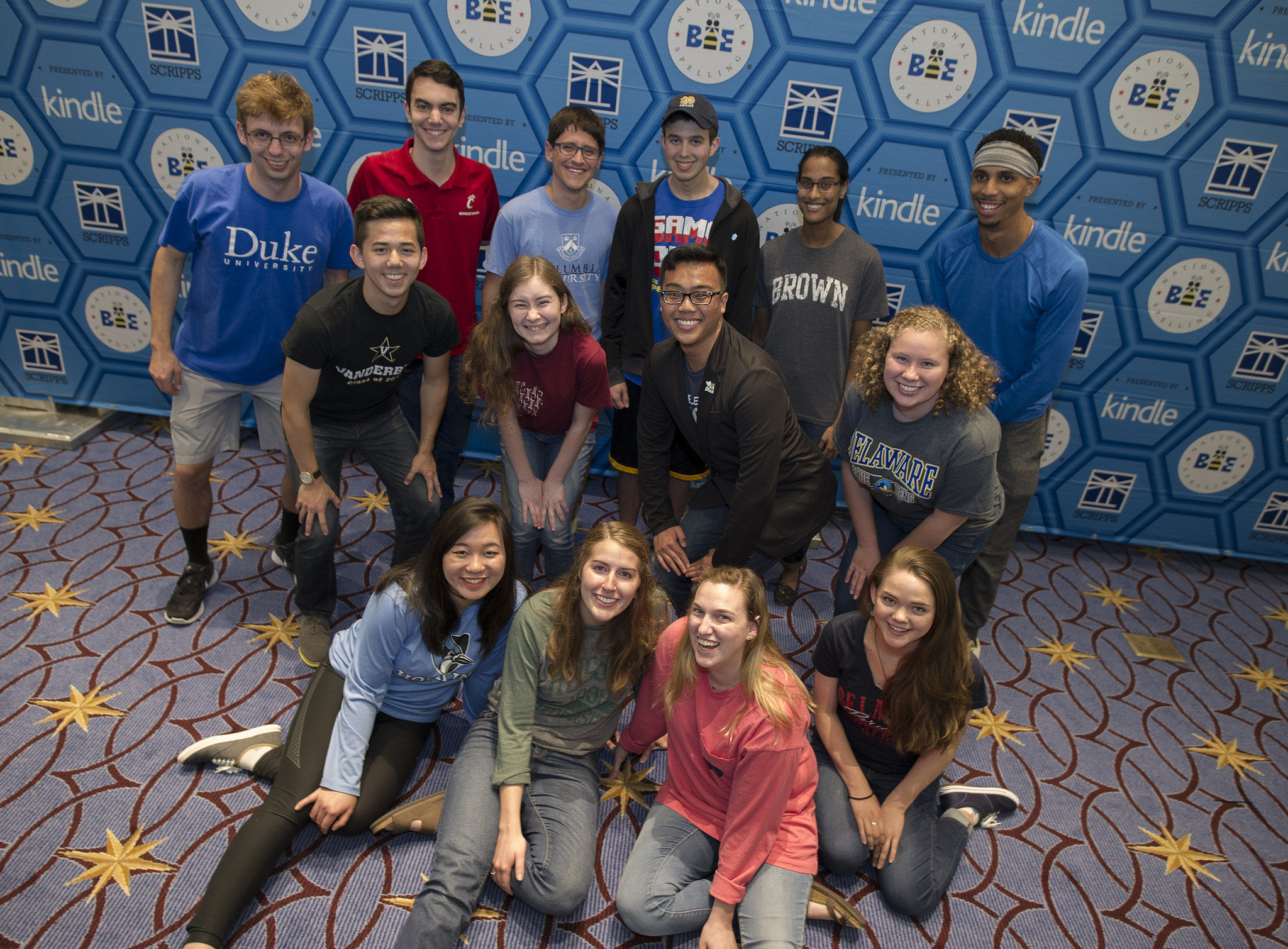 Apply for the Bee's College Crew
The Bee is looking for enthusiastic, hard-working freshmen, sophomores and juniors to join us for Bee Week 2019! Complete an application before January 25, and you might get the chance to help make Bee Week an unforgettable experience for our 2019 spellers (plus a cool work experience to include on your résumé).
Apply Today
RSVBee for the National Finals
Last year, the Bee began RSVBee to give even more spelling champions the opportunity to compete in Washington, D.C. If you are the parent of a school or community spelling champion or former national finalist, you are invited to apply for the invitational program for Bee Week 2019.
Apply Today
About the Bee
---
Since 1925, children across America have participated in school, local and regional bees with the singular hope of making it to the Scripps National Spelling Bee in Washington, D.C. This year, 11 million students will join in the experience.
Enroll Your School in the Spelling Bee
It's not too late to begin a spelling bee tradition at your school! Enroll in the Scripps National Spelling Bee program by January 30, 2019, and receive all of the materials to conduct classroom and school spelling bees.
Enroll Today