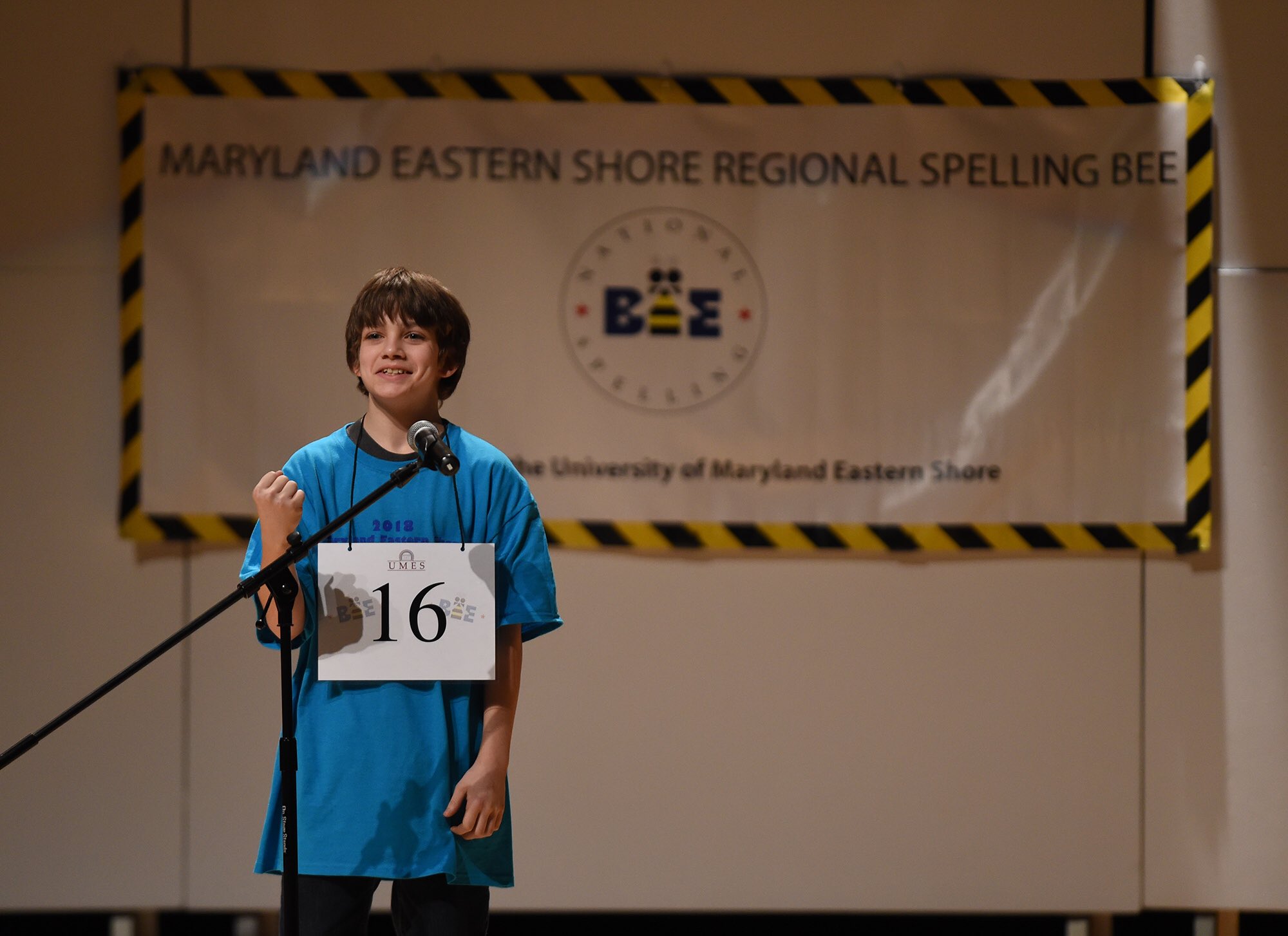 Regional Spelling Bee Season Is in Full Swing!
Through the beginning of April, students across the country and around the world will compete in regional spelling bees to determine who will join us for the 2018 Scripps National Spelling Bee in Washington, D.C. We're following the local coverage and sharing each celebratory moment! Photo courtesy of University of Maryland Eastern Shore
RSVBee for the National Finals
This year, the Bee wants to give even more spelling champions the opportunity to compete in Washington, D.C. If you are the parent of a school spelling bee champion or former national finalist, you are invited to apply for the RSVBee program.
Apply Today
2018 Scripps National Spelling Bee
Bee Week 2018 will take place from May 27 to June 1 at the Gaylord National Resort and Convention Center, with the Finals occurring at 8:30 p.m. on Thursday, May 31.
We are expecting a record number of attendees at Bee Week this year. At this time the Bee is evaluating its admission policy for the Thursday evening Finals. We will communicate the competition admission policy in early April.
---
Join the Bee's official book club!
Here at the Scripps National Spelling Bee we know that great readers make great spellers. To help get every student excited about reading, we've created the Bee's Bookshelf, a monthly book club for readers of all ages! Learn more about this new endeavor and find out which book we'll read together this month.
Take the Test
To earn their places in the Finals, spellers had to tackle a spelling and vocabulary test and two rounds of onstage spelling. Think you have what it takes to orthographize with the best of the best? Prove your skills by going up against the 2017 Preliminaries Test, and see how you measure up!
Take the Test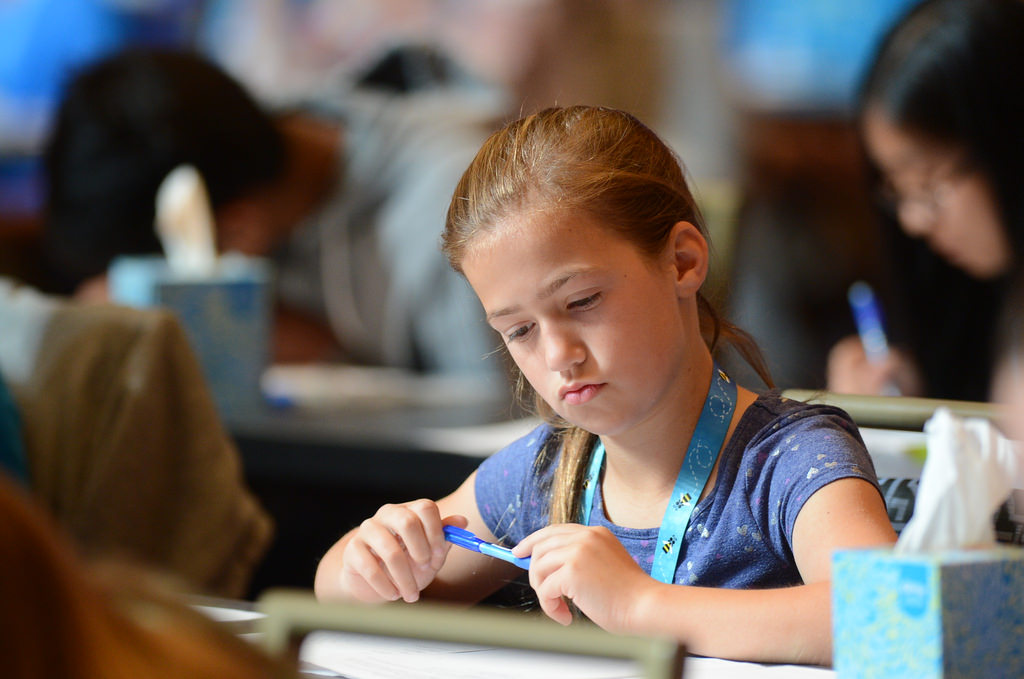 Bee Blog
Stay up-to-date with the most buzzworthy spelling bee news!
---
{!! active.category !!}
${ active.date }
${ active.body }
${ active.field_blog_section }