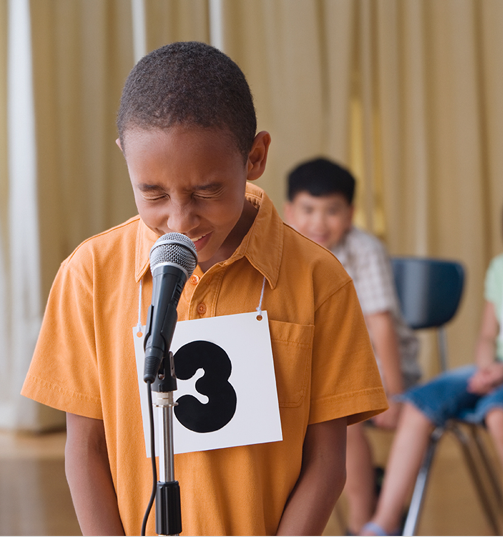 Get the Words
It's school spelling bee season, which means it's time for teachers to download this year's materials, and for students to learn words that may be asked in classroom, school and regional competitions.
About the Bee
---
Since 1925, children across America have participated in school, local and regional bees with the singular hope of making it to the Scripps National Spelling Bee in Washington, D.C. This year, 11 million students will join in the experience.
Great Words, Great Works for Your Students
This year, all 450 words on the School Spelling Bee Study List come from a list of engaging, grade level-appropriate books called the Great Words, Great Works list. You can download this reading list for your students and encourage them to search for their spelling words in the context of great stories!
Learn More About the Program
Show Off Your Word Nerd Status!
Wave that Spellebrity flag high with merchandise from our official online store. It's the perfect place to find apparel, gadgets and other spelling bee swag for the word nerd in your life!
Visit the Bee's Online Store