About the Bee
---
Since 1925, children across America have participated in school, local and regional bees with the singular hope of making it to the Scripps National Spelling Bee in Washington, D.C. This year, 11 million students will join in the experience.
Take the Test
To earn their places in the Finals, spellers had to tackle a spelling and vocabulary test and two rounds of onstage spelling. Think you have what it takes to orthographize with the best of the best? Prove your skills by going up against the 2017 Preliminaries Test, and see how you measure up!
Take the Test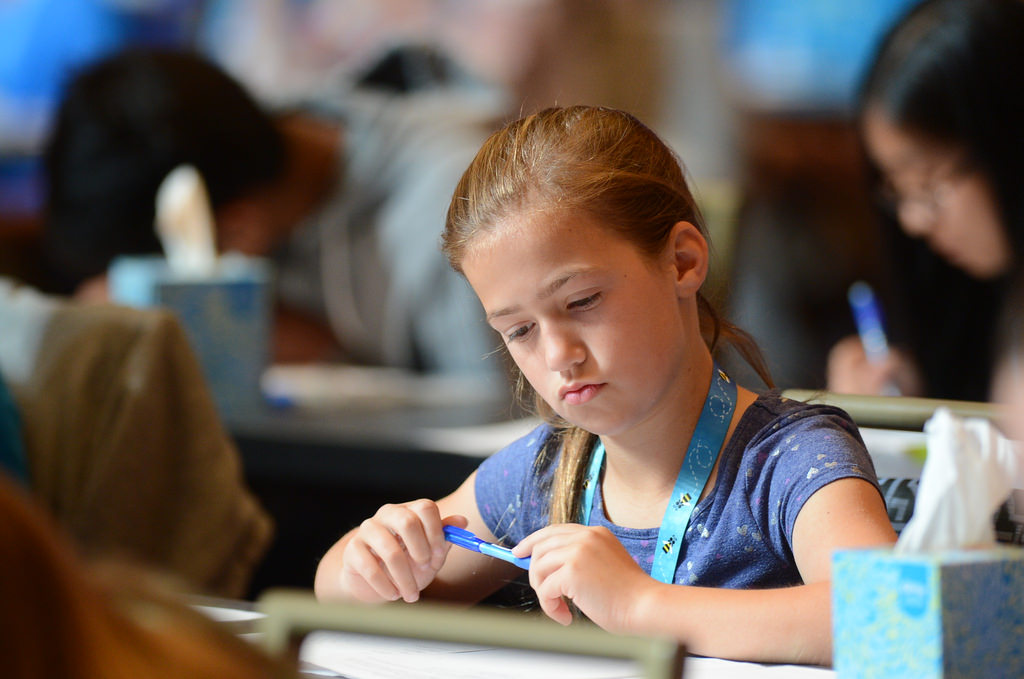 Bee Blog
Stay up-to-date with the most buzzworthy spelling bee news!
---
${ active.category }
${ active.date }
${ active.body }
${ active.field_blog_section }