Spell Across America
40 word-based stories, puzzles and trivia facts offer a road-trip tour across the United States!
By Kris Hirschmann; illustrated by James K. Hindle
On sale date: May 16, 2017
ISBN: 9781626721753
Publisher: Roaring Brook Press
Order Spell Across America today on Amazon.com.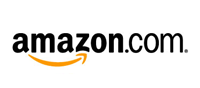 Order from other retailers here.
About the Book:
This second book developed in partnership with the Scripps National Spelling Bee is bursting with vibrant content themed around major US. regions and landmarks to provide a fun backdrop for stories and lessons designed to help prepare young spellers for success both on stage and off.
The Bee-vetted, fully illustrated location-based stories in Spell Across America make this the perfect book to share on road trips, buses, trains, and planes. Puzzles, trivia, and informational sidebars break down spelling and word-use basics in an engaging and accessible way.
About the Author:
Kris Hirschmann has been a busy children's book author for more than twenty years. She spells many, many words each day — most of them correctly. She lives in Florida with her husband, two children, and way too many pets.
About the Illustrator:
James K. Hindle illustrated The Mothman's Curse by Christine Hayes, and has also done illustrations for The New York Times, The Boston Globe, NYU Press and others. He lives in western Massachusetts with his wife and three sons.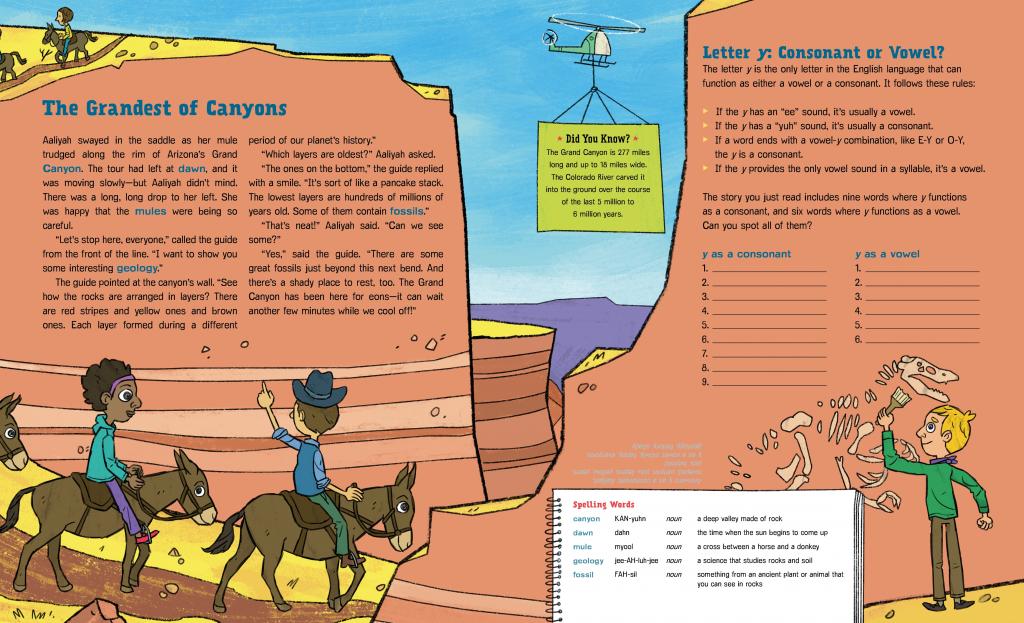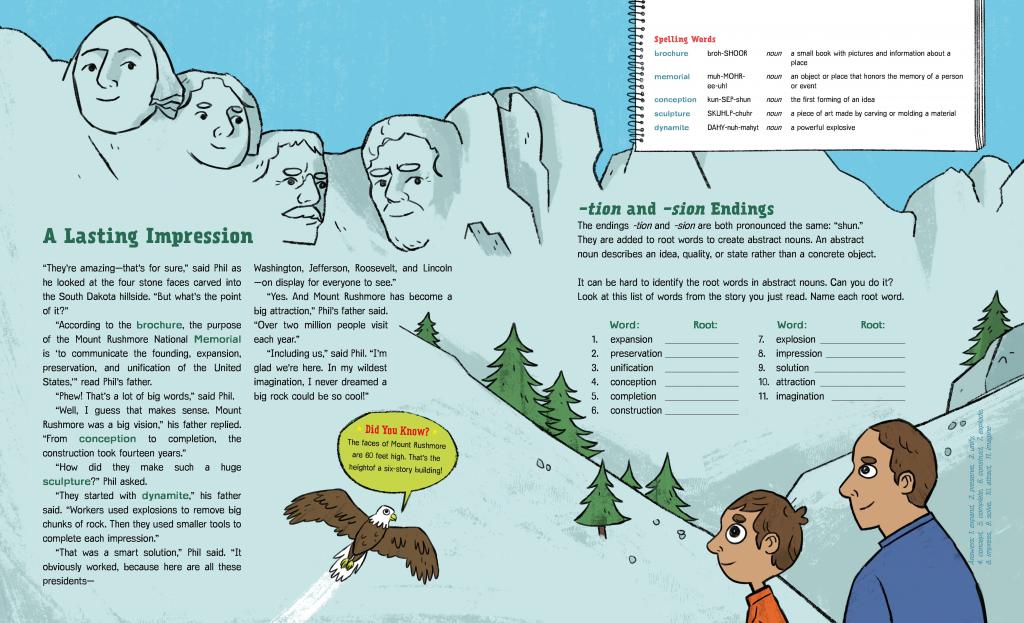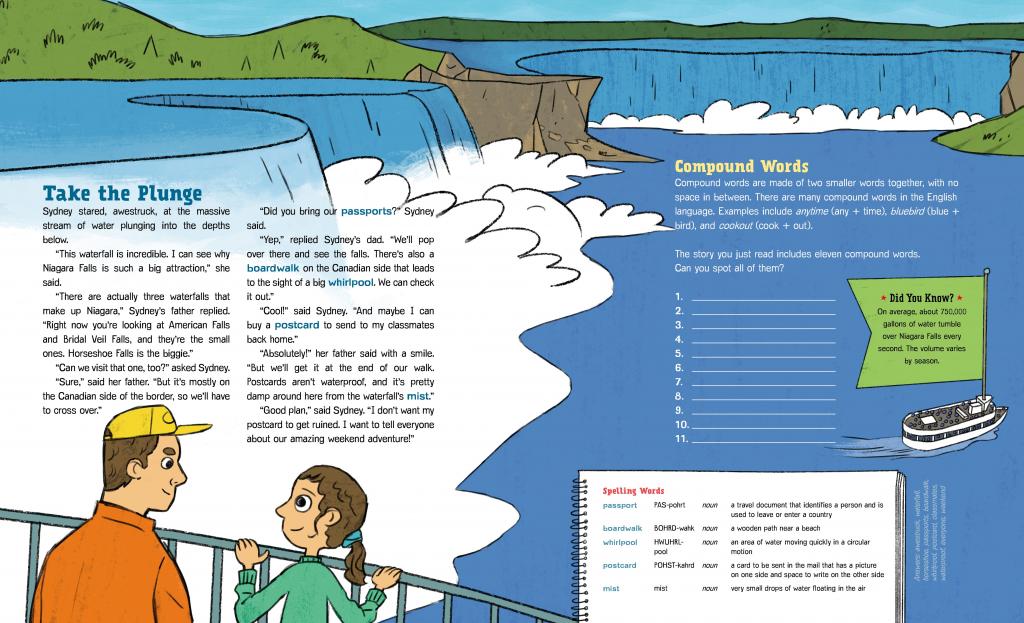 Learn about Feed Me Words, the Bee's first book with Roaring Brook Press