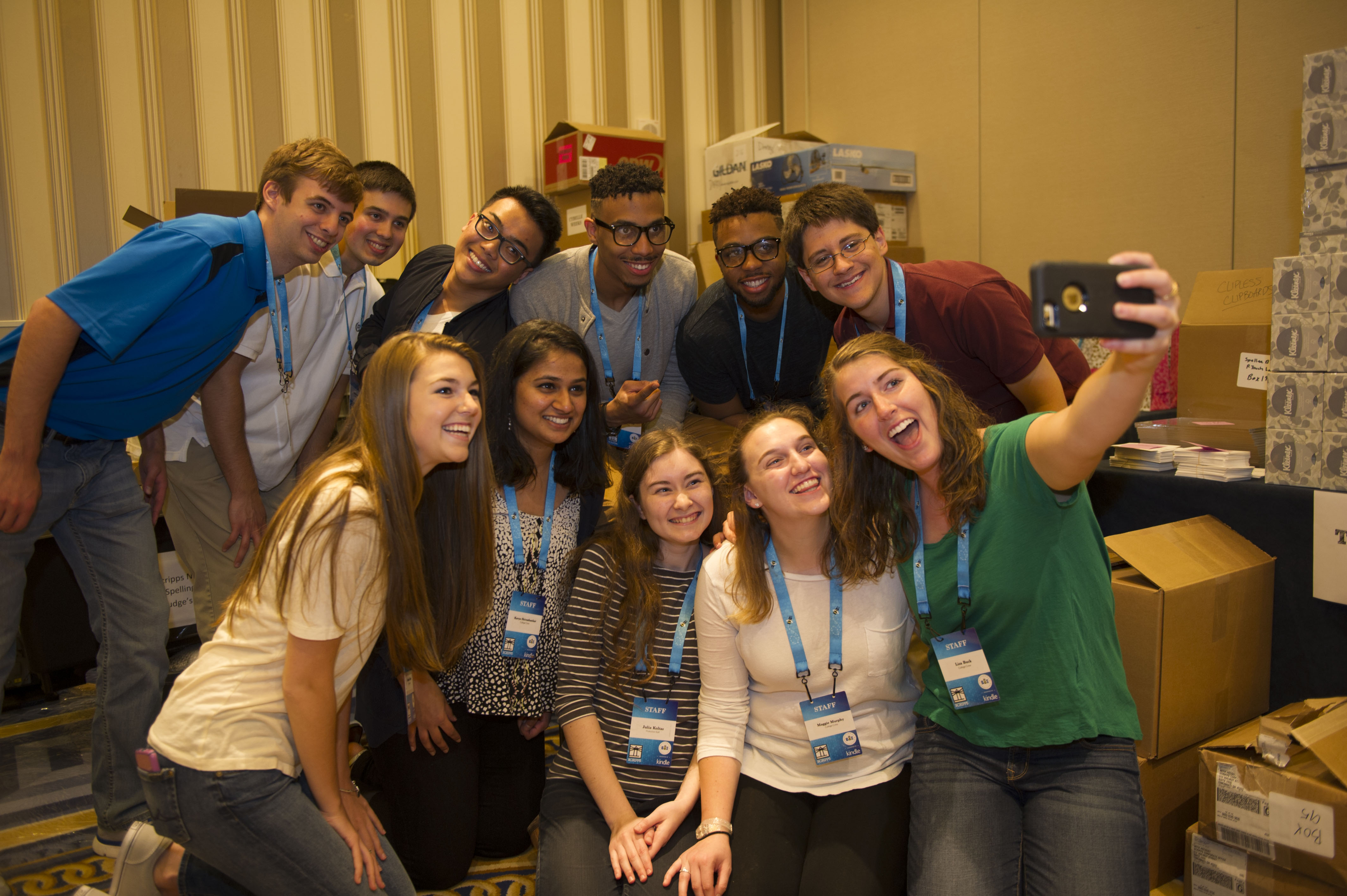 Apply to Join the Bee's College Crew
The Bee's College Crew does everything required to make Bee Week the best experience imaginable for the spellers who travel to the Washington, D.C., area from across the country.
Interested in joining us for Bee Week 2019? Read more about the opportunity below.
Submit an application before January 25
The application includes:
• personal information;
• college/university information;
• two work or volunteer references;
• confirmation of your ability to arrive at Gaylord National on May 25, 2019, and depart on June 1, 2019; and,
• a one- to three-paragraph answer to the question: "Why should you be part of the Bee's College Crew?"
The Details
- Open to current college freshmen, sophomores and juniors
- Duties include anything and everything to guarantee a successful Bee Week, from packing and unpacking boxes to hosting events to answering questions from spellers, parents, sponsors and members of the media
- Paid opportunity, including $800 honorarium plus travel stipend
- Bee Week dates: Saturday, May 25 to Saturday, June 1
- Application deadline: Friday, January 25
---