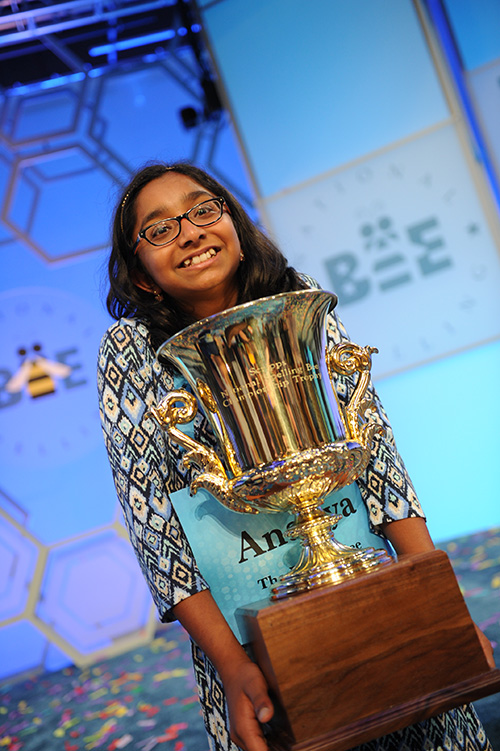 Name: Ananya Vinay
Hometown: Fresno, Califonia
Sponsor: The Fresno Bee
After 19 rounds of head-to-head spelling, Ananya Vinay secured her victory over Rohan Rajeev, a fourteen-year-old speller from Edmond, Oklahoma.
Ananya likes to volunteer because she likes to help people. She'd like to be a doctor, scientist or a writer, and she likes reading mythology and adventure stories.
"I like finding stories behind words, investigating them further," she said.
One of her favorites is Philomel, a word that means nightingale. It comes from the tale of a princess who was turned into a nightingale.
She's also a fan of the Golden State Warriors, and she likes Steph Curry.