by inspiring the exploration of words, the Scripps National Spelling Bee illuminates pathways to lifelong curiosity, celebrates academic achievement and enriches communities.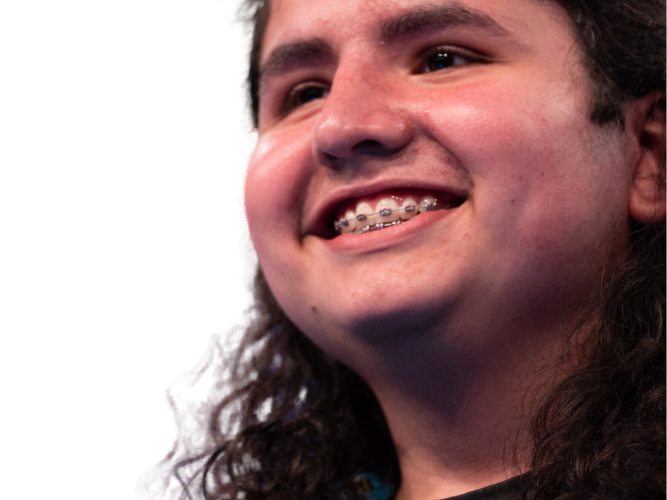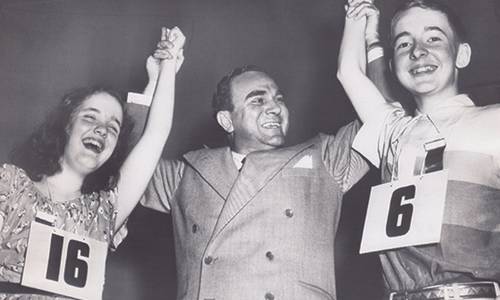 a tradition nearly 100 years in the making
Every year, students from all walks of life have the opportunity to participate in the Scripps National Spelling Bee program. They progress from classroom to cafeteria, from auditorium to civic center, just as millions of other students have done before them.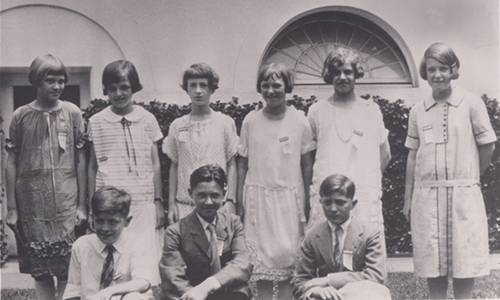 promoting literacy since 1925
The National Spelling Bee began in 1925 when nine newspapers joined together to host a spelling bee. Little did they know that almost a century later their literacy effort would reach millions of students each year.
Dev Shah,
2023 Scripps National Spelling Bee Champion!
Dev Shah correctly spelled "psammophile" to win the 2023 Scripps National Spelling Bee! He took home the Scripps Cup during his third appearance at the national competition.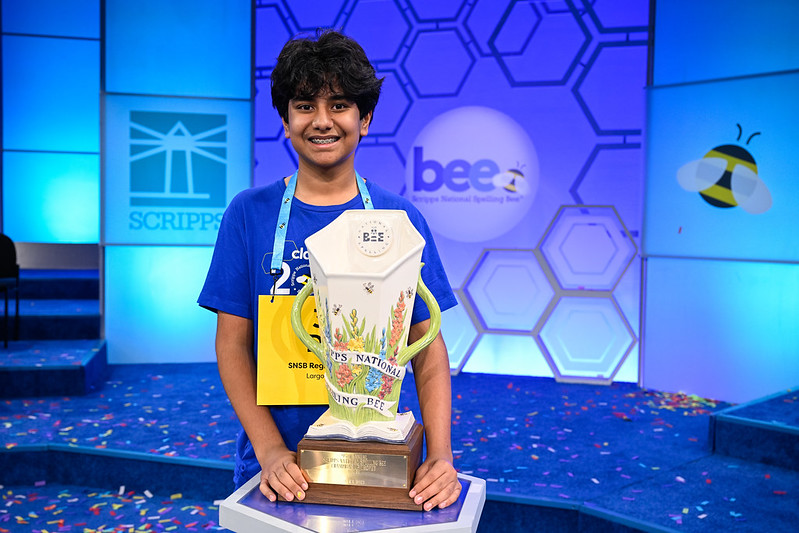 serving you from the Bee's hive
The Scripps National Spelling Bee is administered on a not-for-profit basis by The E.W. Scripps Company from its headquarters in Cincinnati, Ohio.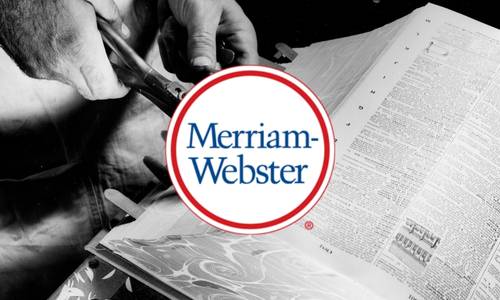 where do we get the words?
For over 50 years, the Bee and Merriam-Webster have worked together to bring interesting, meaningful words to the best spellers across the country.
Merriam-Webster Unabridged is the official dictionary of the Scripps National Spelling Bee.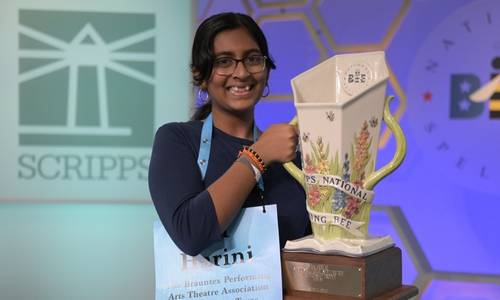 a guerdon fit for a champion
The Scripps Cup, the Bee's national championship trophy, was designed by Rookwood Pottery in Cincinnati, Ohio, and introduced in 2019. This grand award, inspired by the competition's history, embodies the ideals of the Bee.
read the official magazine of the Bee
The Bee Keeper includes features on current spellers, "where are they now?" stories about Bee alumni, a special tear-out section with every national competitor and more.
let us help you find the answers!
The Scripps National Spelling Bee works with educators and students across the country. Learn more about what we do and find answers to frequently asked questions.