Dev Shah is the 2023 Scripps National Spelling Bee Champion
Dev, a 14-year-old speller from Largo, Florida, representing the SNSB Region One Bee, correctly spelled "psammophile" to win the Bee.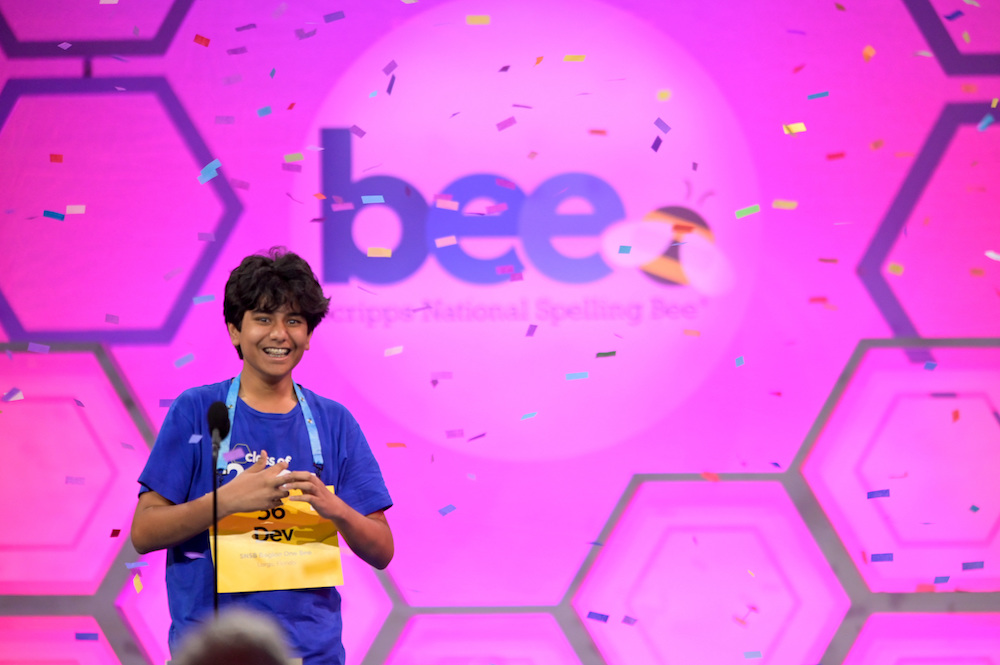 Since 1925, children across America have participated in classroom, school and regional spelling bees with the hope of making it to the Scripps National Spelling Bee.

discover all the best photos from Thursday of bee week 2023
get ready for
bee week!
Bee Week 2023 will take place at the Gaylord National Resort & Convention Center in National Harbor, Maryland. On May 28, 231 spellers from across the country and around the world will arrive in the Washington, D.C., area. For these spellers, Bee Week will include much more than three days of nationally-televised competition.