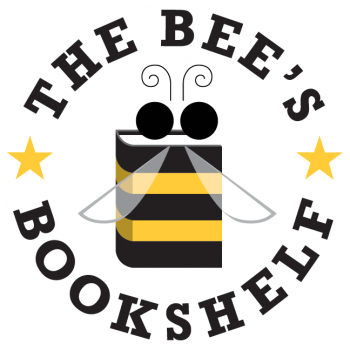 Join the official book club of the Spelling Bee
The Bee's Bookshelf is a place to explore the connection between stories and spelling, and to celebrate your favorite books with friends. Each month, subscribers receive an email with the monthly selection, a spelling list with words from the book and fun extras like bookmarks.
This Month's Book
TOGETHER
By AMY NATHAN
In 1997, Keith Plessy was working in a big New Orleans hotel when he happened to meet Rosa Parks. He knelt down, kissed her hand, and thanked her for all she had done. Parks responded, "Get up, boy. Your name is Plessy. You have work to do."

At the time, Keith was just beginning to learn about his ancestor, Homer Plessy, who was involved in the famous Supreme Court decision, Plessy v. Ferguson, that made racial segregation legal in America. Meanwhile Phoebe Ferguson was learning about her ancestor, John Howard Ferguson, the judge who had first ruled on that case.
Phoebe and Keith both grew up in New Orleans around the same time, but in very different worlds. As adults, though, their shared history brought them together — and eventually made them friends. Today, the foundation they created strives to keep this history alive, particularly for young people.

Together tells their story. It is also relates the history of the ways in which America has been racially segregated, and the inspiring efforts to move us into a more unified future.
About the Author
AMY NATHAN has  written several books for adults, as well as others for teenagers and young readers. The subjects include women's history, civil rights, dance, music, kids' allowances, and how to make practicing a musical instrument less of a hassle for kids and grown-ups. However, all of her books have something in common—they introduce readers to amazing people whose stories have inspired her and, hopefully, will spur readers to keep following their dreams, no matter what kinds of obstacles may pop up from time to time that seem to block their way.
Watch this video from the author