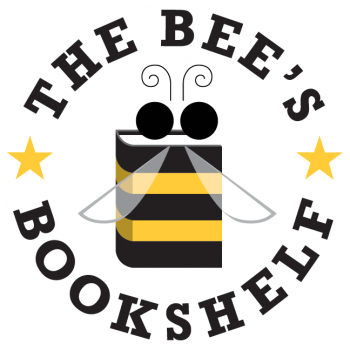 Join the official book club of the Spelling Bee
The Bee's Bookshelf is a place to explore the connection between stories and spelling, and to celebrate your favorite books with friends. Each month, subscribers receive an email with the monthly selection, a spelling list with words from the book and fun extras like bookmarks.
This Month's Book
The Beatryce Prophecy
By Kate DiCamillo
In a time of war, a mysterious child appears at the monastery of the Order of the Chronicles of Sorrowing. Gentle Brother Edik finds the girl, Beatryce, curled in a stall, wracked with fever, coated in dirt and blood, and holding fast to the ear of Answelica the goat. As the monk nurses Beatryce to health, he uncovers her dangerous secret, one that imperils them all — for the king of the land seeks just such a girl, and Brother Edik, who penned the prophecy himself, knows why.
And so it is that a girl with a head full of stories — powerful tales-within-the-tale of queens and kings, mermaids and wolves — ventures into a dark wood in search of the castle of one who wishes her dead. But Beatryce knows that, should she lose her way, those who love her — a wild-eyed monk, a man who had once been king, a boy with a terrible sword, and a goat with a head as hard as stone — will never give up searching for her, and to know this is to know everything.
About the Author
KATE DICAMILLO is the author of many books for young readers. Her books have been awarded the Newbery Medal (Flora & Ulysses in 2014 and The Tale of Despereaux in 2004); the Newbery Honor (Because of Winn-Dixie, 2001), the Boston Globe Horn Book Award (The Miraculous Journey of Edward Tulane, 2006), and the Theodor Geisel Medal and honor (Bink and Gollie, co-author Alison McGhee, 2011; Mercy Watson Goes for a Ride, 2007). She is a National Ambassador for Young People's Literature Emerita, appointed by the Library of Congress. A native of Florida, Kate now lives in Minneapolis, Minnesota.