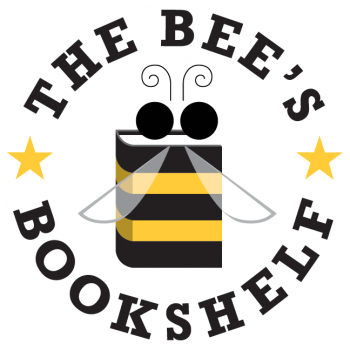 Join the official book club of the Spelling Bee
The Bee's Bookshelf is a place to explore the connection between stories and spelling, and to celebrate your favorite books with friends. Each month, subscribers receive an email with the monthly selection, a spelling list with words from the book and fun extras like bookmarks.
This Month's Book
Roll With It
By Jamie Sumner
Ellie has big dreams. She might be eating Stouffer's for dinner, but one day she's going to be a professional baker. If she's not writing fan letters to her favorite celebrity chefs, she's practicing recipes on her family.
But when Ellie and her mom move so they can help take care of her ailing grandpa, Ellie has to start all over again in a new town at a new school. Except she's not just the new kid — she's the new kid in the wheelchair who lives in the trailer park on the wrong side of town.
It all feels like one challenge too many, until Ellie starts to make her first-ever friends. Now she just has to convince her mom that this town might just be the best thing that ever happened to them!
About the Author
JAMIE SUMNER is the author of Roll with It, Tune It Out, and One Kid's Trash. Her work has appeared in The New York Times, The Washington Post, and other publications. She loves stories that celebrate the grit and beauty in all kids. She is also the mother of a son with cerebral palsy and has written extensively about parenting a child with special needs. She and her family live in Nashville, Tennessee.
exclusive video from the author