ion is your tv home for the beeWatch the 2022 Finals LIVE on ION, Thursday, June 2, at 8/7c.
A new chapter begins as ION becomes the broadcast TV home of the Scripps National Spelling Bee! Find out where to watch all the exciting Bee Week action below.

Where to watch the Bee
The Bee will make its primetime TV debut on ION. Watch the Finals on Thursday, June 2, at 8/7c. ION will also air the Semifinals on Wednesday, June 1, at 8/7c. Enter your ZIP Code below to find ION.
Want to watch LIVE coverage of every round? ION Plus and Bounce XL are your streaming homes for the Bee, including the Preliminaries, Quarterfinals, Semifinals and Finals! Coverage runs May 31-June 2.
The Finals and Semifinals will also air on Bounce, Laff and TrueReal.
Find ION Television in your area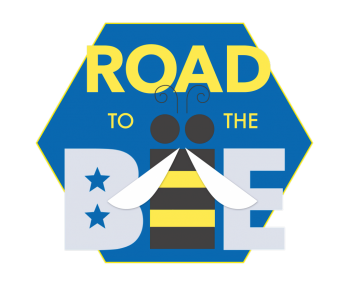 A Documentary special
Watch Road to the Bee on ION, Thursday, May 26 at 8/7c.
Find out what it's like to prepare for and compete in the Bee! Narrated by LeVar Burton, Road to the Bee details the storied history of spelling's premier event, featuring national officials, former winners and their compelling stories.
"Bee Bites" Fun Facts
Have you ever wondered how much time spellers have to give their final spelling, or who was the first female winner of the Bee? Check out our exclusive Bee Bites and learn the answers to these questions and more!
Sponsored by Hillshire Farm SNACKED! brand. Want a delicious way to satisfy your kids' snack cravings anytime? Find Hillshire Farm SNACKED! snack packs near you in the refrigerated aisle of retailers nationwide and on the product page.
TAKE A LOOK AT WHO WE BOOKED
The Bee is thrilled to announce that LeVar Burton will host the 2022 Scripps National Spelling Bee, airing LIVE on ION, Thursday, June 2, at 8/7c. An accomplished actor, director, educator and lifelong children's literacy advocate, he will also host the televised Semifinals on June 1 from the Gaylord National Resort & Convention Center near Washington, D.C.

An Emmy and Grammy award winner, Burton has entertained generations as former host and executive producer of PBS's "Reading Rainbow," starred as Kunta Kinte in the acclaimed television miniseries "Roots," and played Lt. Commander Geordi La Forge in "Star Trek: The Next Generation" TV series.