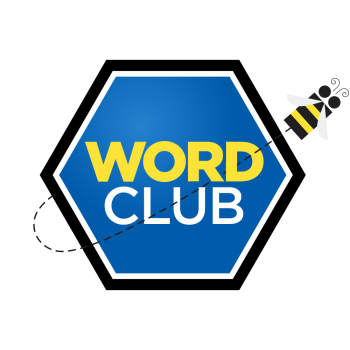 ​
​
coming MID-DECEMBER 2019
the bee's new premier spelling bee preparation toolWith the Word Club app, launching this fall for mobile devices and tablets, your child can have fun while mastering the 2020 Words of the Champions. The all-new format will be adaptable to different study and quiz styles for both spelling and vocabulary, and added game-play will keep your spelling champ motivated. 
Where is Word Club?
In August 2019, the Bee retired the online, browser-based version of Word Club. Beginning this fall, students will have a new way to study the School Spelling Bee Study List and Words of the Champions by downloading Word Club in the App Store or Google Play Store. The new Word Club will be exclusively for use on mobile devices. Follow the Bee on social media for announcements!
How can I study now?
The 2020 School Spelling Bee Study List andWords of the Champions are available to teachers at enrolled schools — simply log in to access and distribute to your students. Not a teacher? You can order a Kindle eBook or paperback containing all 4,000 words through Amazon.