Gina Calhoun
8th grade language arts and social studies teacher
Ashe County Middle School
Carolina Panthers
The 2023 Educator of the Year, presented by SugarBee® Apple, is Gina Calhoun. An 8th grade language arts and social studies teacher at Ashe County Middle School in Warrensville, North Carolina, Mrs. Calhoun is passionate about going above and beyond to celebrate her students' success!

Mrs. Calhoun says, "I love seeing the pride on students' faces when they spell a difficult word correctly, or are declared the winner and get to represent our school at the next level. Spelling bees are another opportunity to give one more student their moment to shine!"

"Thanks to Ms. Calhoun's passion, students from all walks of life benefit from the limitless opportunities the Bee has to offer," says Corrie Loeffler, executive director of the Scripps National Spelling Bee. "From expanding their vocabulary to developing their social skills—she's leading them on a path to success and showing them how to celebrate along the way."

SugarBee® Apple proudly supports the Bee in its mission to illuminate pathways to lifelong curiosity, celebrate academic achievement and enrich communities. "SugarBee Apple growers proudly support the Bee's educators and their devotion to inspiring every child to discover their potential to innovate and create something magical," says Julie DeJarnatt, director of brand strategy for SugarBee Apple.
Ruth Keim
Spelling Bee Coordinator
WITF: Public Media for Central Pennsylvania
Harrisburg, Pennsylvania
The 2023 Regional Partner of the Year is Ruth Keim. The woman responsible for building and developing central Pennsylvania's spelling bee program over the past 26 years, Ruth received the recognition because of the way she uses her voice and actions as an advocate for students and an ambassador for the opportunities the Bee offers.
"To say Ruth is passionate about the spelling bee program is an understatement," said Jennifer Balda, WITF's education project coordinator. "She exudes 'bee enthusiasm' all year round—her work cubicle is decorated with everything bee, she dons bee jewelry, bee clothing and even bee slippers."
In 1997, Keim was assigned to coordinate her first central Pennsylvania bee with a regional newspaper. For 13 years, she built relationships with school administrators, coordinators, teachers and districts – growing the program year after year as her own affinity for the Bee grew. In 2010, when the newspaper made the decision to no longer remain a regional partner, Keim was able to secure a partnership with WITF Public Media. As the local public television and radio station, this partnership allowed WITF to host and broadcast the regional competition.
"Ruth's partnership with the Scripps National Spelling Bee has been invaluable. Because of her dedication, the central Pennsylvania bee now includes 11 counties and supports 75 schools," said Tammy Riddle, director of development and marketing for the Scripps National Spelling Bee.
Regional Volunteer of the Year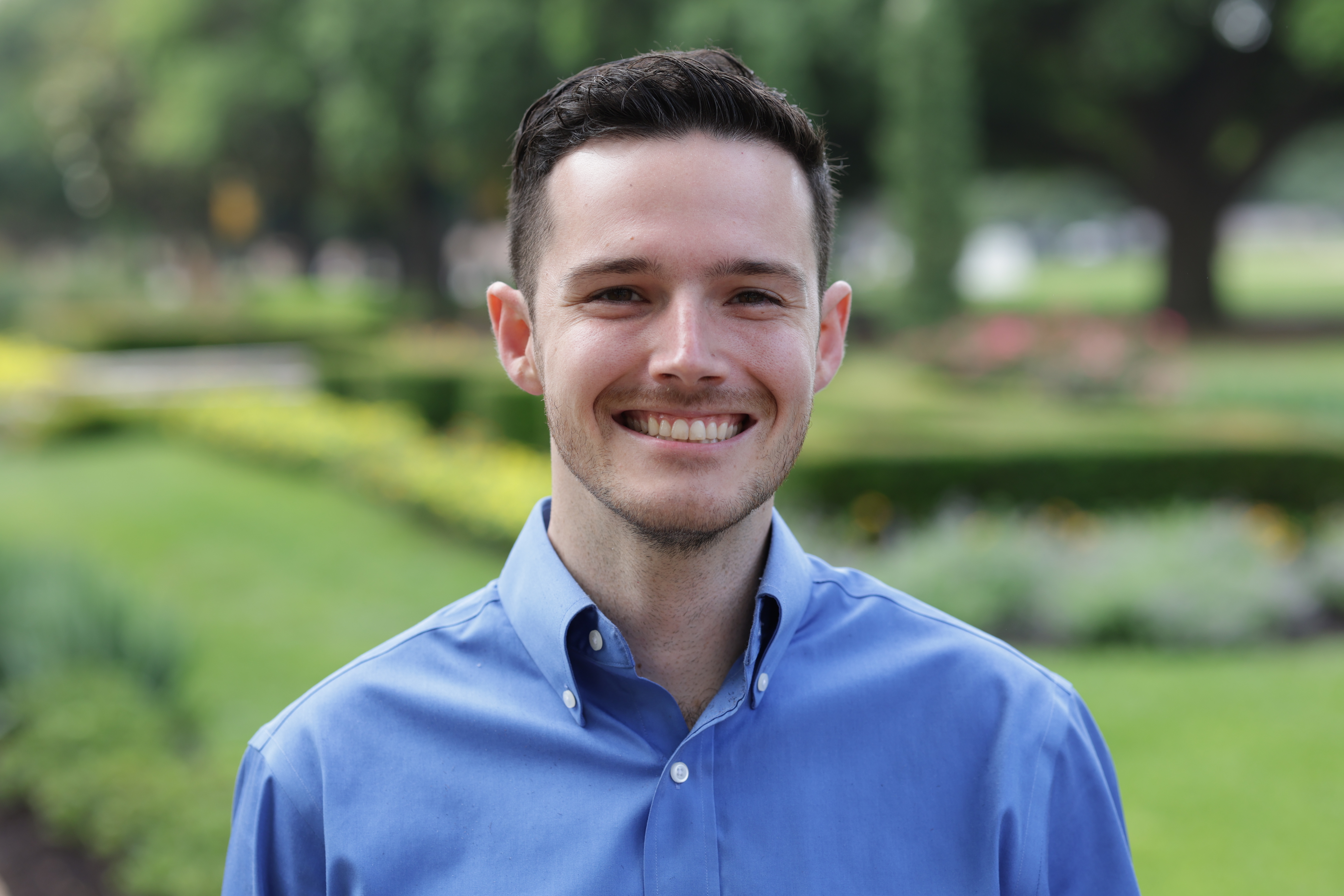 Daniel Notman
Pronouncer
Central Texas Spelling Bee
Rapoport Holdings, LLC
Daniel Notman has been the pronouncer for the Central Texas Spelling Bee, sponsored by Rapoport Holdings, LLC in Waco, Texas, since 2019. A former speller himself, he also knows that each word can be a door into a new world.
In 2022, when he noticed that most of spellers in his Bee had missed a word on the qualifying exam – a certain unusual root vegetable called jicama – he picked one up from the local grocery store so they could see it in real life. This year, the word "jadeite" was on the list, so he brought the spellers a cup made out of the material so they could see it.
Daniel is also a member of the first class to graduate from the Bee's Regional Extension Program, and he served as pronouncer for virtual spelling bees run by the Scripps National Spelling Bee as part of this program. According to Regional Partner Jo Ann Turner, "He was an answer to a prayer I never had to make. We are lucky to have him here locally and so excited to hear he is helping other programs."