Get Your School Buzzing — Enroll today
Join the hive and inspire a love of learning in your students.
Enrollment for the 2022 Scripps National Spelling Bee is open! Get your school involved and empower your students to find a love of learning, in the classroom and beyond.
enroll today 
The A to Z of Joining the Bee
Your how-to guide to get your school buzzing!
Step 1: Educators enroll elementary and middle schools at spellingbee.com. Choose to participate with in-person, online and hybrid options. Enrollment is open from August 20, 2021, to January 31, 2022, and costs $175 per school.
 
Step 2: School Bee Coordinators access study materials and word lists through an online portal of resources and distribute these materials to other educators and students at their schools.
 
Step 3: Throughout the fall, educators administer classroom and school spelling bees using resources provided as part of spelling bee enrollment. Schools celebrate school champions that will be heading off to the next round of the Bee.
 
Step 4: During the winter, school champions compete in district, county and national qualifier spelling bees sponsored by regional partner organizations across the country.
 
Step 5: Regional champions study for the national finals and register for Bee Week, a week-long celebration of academic achievement filled with events and special programming.
 
Step 6: In May, spellers arrive in the Washington, D.C., area to take part in the Bee Week experience, and a national Champion is declared during a nationally televised live broadcast. 
Learn How to Enroll Your School Today
Resources You'll Receive
The Scripps National Spelling Bee provides powerful tools for educators and schools to execute a successful and memorable spelling bee program.
What do you receive for your enrollment? We provide access to everything you need to organize classroom and school spelling bees, including:
Exclusive online access to the teachers-only section of spellingbee.com
Official study lists for your students, organized by grade level and level of difficulty
Official pronouncer guides for use in conducting classroom and school spelling bees
The

Great Words, Great Works

reading list with all source books, organized by reading level

Words of the Champions

: the 4,000-word study guide for school champions
Access to the Online Testing Platform, a tool that allows educators to administer a school spelling bee program via online tests whether students are learning in the classroom or virtually (Available September 30)
A one-year subscription to

Britannica Online for Kids

(a $74.95 value) to award to a participant in your school spelling bee program – enroll before September 30 for a second free subscription!
Supplemental word meaning materials for classroom and school levels
Customizable certificates for your participants and school champion
Choose How You Participate
There are three ways you can make the Scripps National Spelling Bee happen at your school.
The classic! Host a traditional oral spelling bee held live and in person.
The virtual option! Utilize a video conferencing platform to host a virtual oral bee or use the online testing platform, giving school coordinators, teachers and sponsors maximum flexibility in the administration of local spelling bee programs via online tests.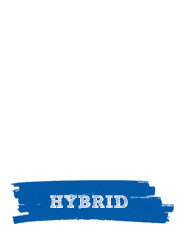 The best of both worlds! Meet unique school and student needs with classroom instruction, remote learning or a combination of the two. Use both in-person and online options for a spelling bee program that fits your school.
Why Join the Hive?
Your students will...
Develop language skills and increase their vocabularies

Practice poise under pressure

Strengthen life skills including work ethic

Build confidence and have fun!
Think you're already enrolled?
Enter Your Zip Code Below to find out if your school is enrolled
Courtney Sutton3rd grade teacher
"The Bee supports my goal to inspire students' love of reading. There might be a child who doesn't want to pick up a book, but they'll dig into a list of words and a dictionary to figure out what they really mean."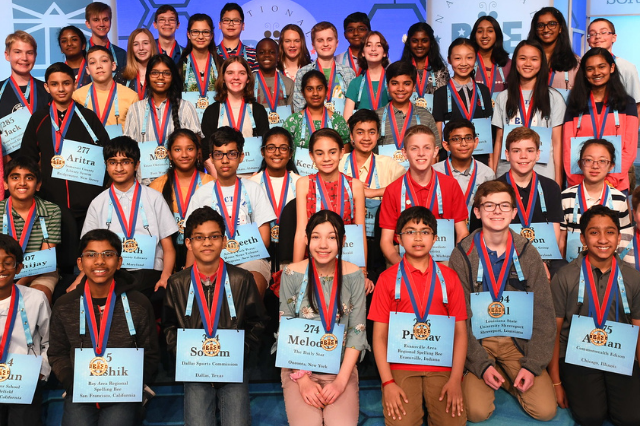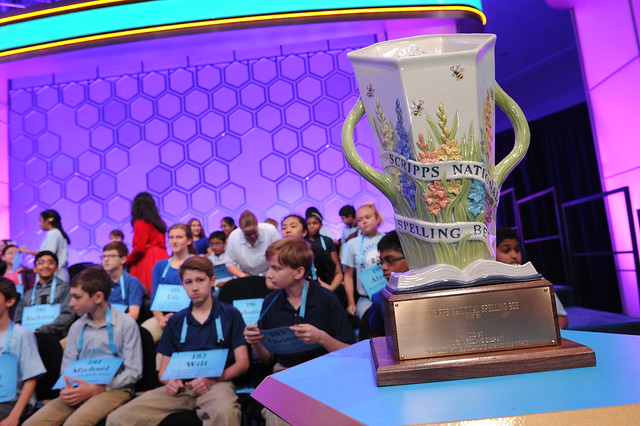 bee-come your district's spelling champion!
Enroll multiple schools from your district at once using our enrollment system and give even more students the resources to begin their spelling bee journey.