How can your child participate in the spelling bee?
Each year 11 million students compete in spelling bees at the school level, learning important new words along the way. Encourage your school to learn more about the spelling bee program and the materials we provide for 1st through 8th grade students.
Share with your school     Access study tips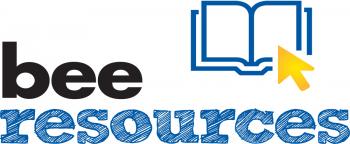 Help your child find a love of words through one of our resources!

We have worked with publishers and education resource developers to create books, flash cards and workbooks for children at every level.
Parents, we've created a free e-newsletter with educational resources and spelling bee news.  We're here to support parents of first through eighth grade students looking for additional activities.
Is Your School Enrolled?
Enter your school's zip code beloW
Read Along with the Bee
Did you know the spelling bee has a book club for middle-grade readers? The Bee's Bookshelf partners with children's authors to highlight a new book every month. Sign up for the book club to receive monthly spelling lists and other resources via email.