It is Final Local Bee season across the country as spellers put their preparation to the test by competing against other school spelling bee winners. The Scripps National Spelling Bee estimates 11 million students participate in our program. They represent more than 25,000 enrolled schools in every state in the U.S., several U.S. territories and a number of other countries. Winners of these regional events will advance to compete in the Scripps National Spelling Bee this May 26-28 at the Gaylord National Resort and Convention Center in National Harbor, Maryland. 
Each week, we will recap some of the final local spelling bees. In this blog post, we're checking in on spelling bees in California, Ohio, Texas and Maryland.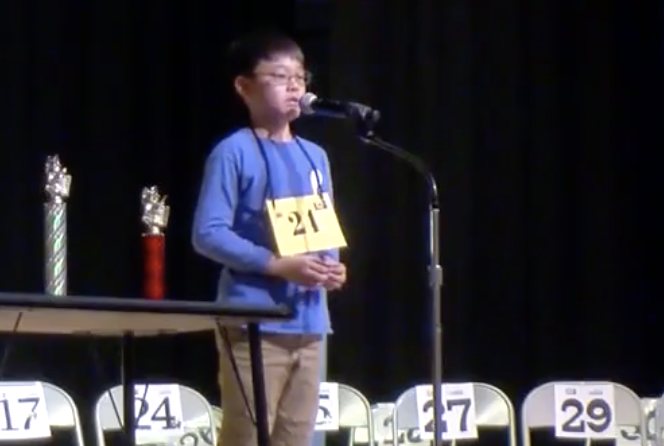 In Bakersfield, California, John Eoh has worked hard the past two years to improve on his first appearance in the Kern County Spelling Bee in which he finished in fifth place. This year, despite the jitters and difficulty of words, he achieved his goal when he correctly spelled "achromatic." 
The sixth grader at Discovery Elementary School plans to continue his winning strategy to prepare for the national finals. 
"Basically, every day my mom or dad they would give me the word and I would have to spell it," John told local sponsor KERO-TV. "We would do that every day, and after a while I kind of got the hang of it."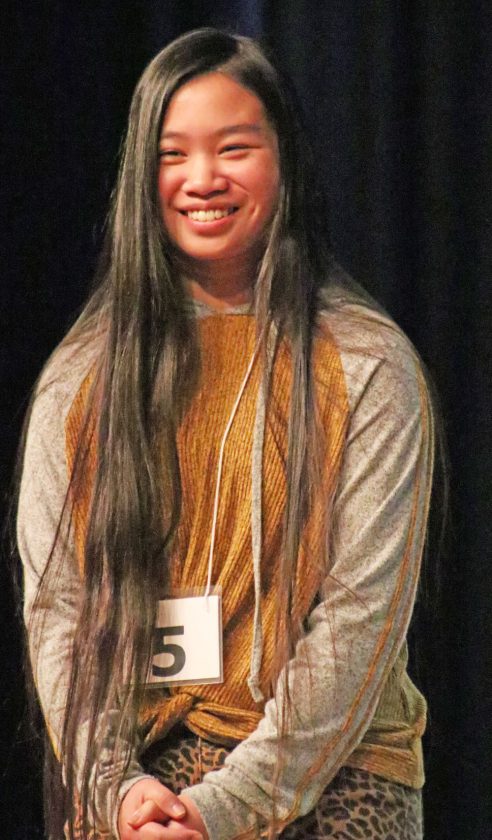 In eastern Ohio, the audience at the 61st Columbiana County Spelling Bee were treated to a competitive championship. After seven rounds, two spellers remained. They battled for 15 rounds before Chloe Gill correctly spelled "indemnity" to win. 
The eighth grader from Columbiana Schools took full advantage of her second chance after misspelling in an earlier round but lucked out when her fellow speller also misspelled. She told the local newspaper sponsor, The Review, the "luck of the draw" plays a big part in spelling bees and she was fortunate to know the rest of her words. 
In Dallas, Texas, home to three of the 2019 octochamps, the Dallas Sports Commission planned to send its top two spellers to the national finals for 2020. After 26 rounds, just two spellers remained – Sanjana Kota, an eighth grader from Lawler Middle School, and Arya Reddyvari, an eighth grader from Nelson Middle School. 
Organizers declared co-champions after each successfully spelled their final word. Arya's word was "macilency" and Sanjana spelled "hidradenitis." Both students are from Collin County, a northern suburb of Dallas. 
Dallas is a large and competitive region for spelling. In all, 26 participants from 20 counties competed. The region represents 750 enrolled schools and more than 100,000 students at the local level.
In Cleveland, Ohio, spelling bees have been a part of Gauri Gandhi's life since she was in first grade. After years of studying and preparing, the eighth grader from Hathaway Brown School won the Cuyahoga County Spelling Bee. Gauri was one of 40 fellow spellers vying for the trip to the national finals. She said she felt confident with most of the words, but the winning word — "odontoloxia" — gave her pause. Her knowledge of Greek roots helped her with the first part of the word, but then she said a lucky guess culminated her winning moment.  
Gauri has a healthy mindset as she now prepares to travel to Washington, D.C., in May. "I'm probably most excited to just be able to go and participate in the bee, even if I don't win, it would still be a fun experience for me," Gauri told Cleveland.com.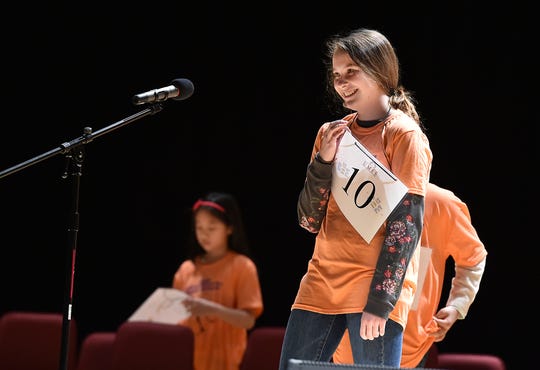 In Maryland, the winner of the University of Maryland Eastern Shore Regional Spelling Bee is a naturally talented speller and a newcomer to spelling bees. Hannah McCabe, an eighth grader from Holly Grove Christian School, surprised herself when she won after reluctantly getting involved in the competition earlier in the year.
In the 10th round, when the other 23 spellers had misspelled, Hannah wasted no time completing her final two words: "celestial" and "defiant." Hannah's friend Eliza Nguyen summed up the surprising outcome to Delmarvanow.com when she said Hannah "has a way of excelling in a way I don't think she even realizes."
For Hannah, it will be a quick trip to National Harbor in May to compete in the 93rd Scripps National Spelling Bee.