It is Final Local Bee season across the country as spellers put their preparation to the test by competing against other school spelling bee winners. The Scripps National Spelling Bee estimates 11 million students participate in our program. They represent more than 25,000 enrolled schools in every state in the U.S., several U.S. territories and a number of other countries. Winners of these regional events will advance to compete in the Scripps National Spelling Bee this May 26-28 at the Gaylord National Resort and Convention Center in National Harbor, Maryland.
Each week, we will recap some of the final local spelling bees. In this blog post, we're checking in on spelling bees in Oklahoma, Kansas, North Carolina and South Carolina.  
In Tulsa, Oklahoma, it took four hours and 17 rounds to determine a champion in the Green Country Regional Spelling Bee. Arin Tripathy outlasted 53 other spellers and finally won when he correctly spelled "monochrome." The top five spellers battled it out for the final seven rounds before Arin had his championship moment.
He told the local sponsor KJRH-TV, "I was feeling kind of nervous, but my mom and dad told me everything's going to be alright, just take your time and you can do it."
That advice paid off for him. KJRH provided coverage of its event and you can watch the video story here.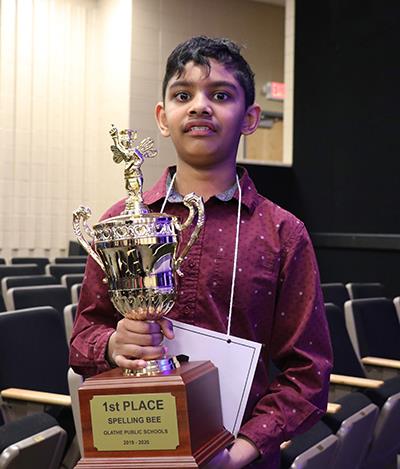 In Olathe, Kansas, a fifth grader defended his title to earn a second trip to the Scripps National Spelling Bee. Manu Sripathi, from Regency Place Elementary, won the Olathe Spelling Bee in 19 rounds. A total of 47 students competed in the event organized by Olathe Public Schools. 
Manu correctly spelled "whist" to win the top prize including a trip to the national finals. 
"We are proud of all of the participants who represented their individual schools and district so well," said Brent Yeager, assistant superintendent. "Manu did an outstanding job and we wish him the best of luck at the National Spelling Bee."
Olathe Public Schools strongly supports its local spellers and has a proud tradition with two previous National Champions, Kavya Shivashankar (2009) and Vanya Shivashankar (2015).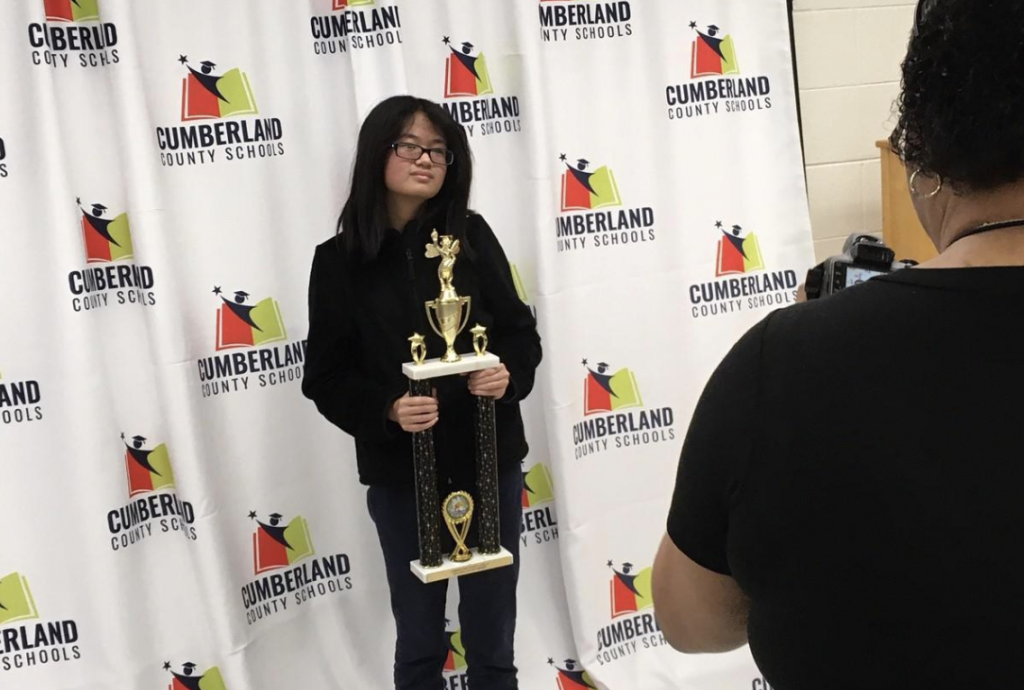 Love and spelling were in the air on Valentine's Day in Fayetteville, North Carolina, as students competed in the Cumberland County Spelling Bee. Sophia Tun, a student from Pine Forest Middle School, demonstrated her love of words by winning the competition. 
She was one of just nine students competing before a packed audience. The early rounds were difficult as six students were eliminated in the first two rounds. Then competition picked up as three students battled for six rounds. Sophia's last two correct spellings were "doubloons" and "ultimatum."  
Her spelling journey now continues as she advances to compete in the national finals. The competition was sponsored by The Fayetteville Observer and Cumberland County Schools. You can read the Observer's article and see the photo album here.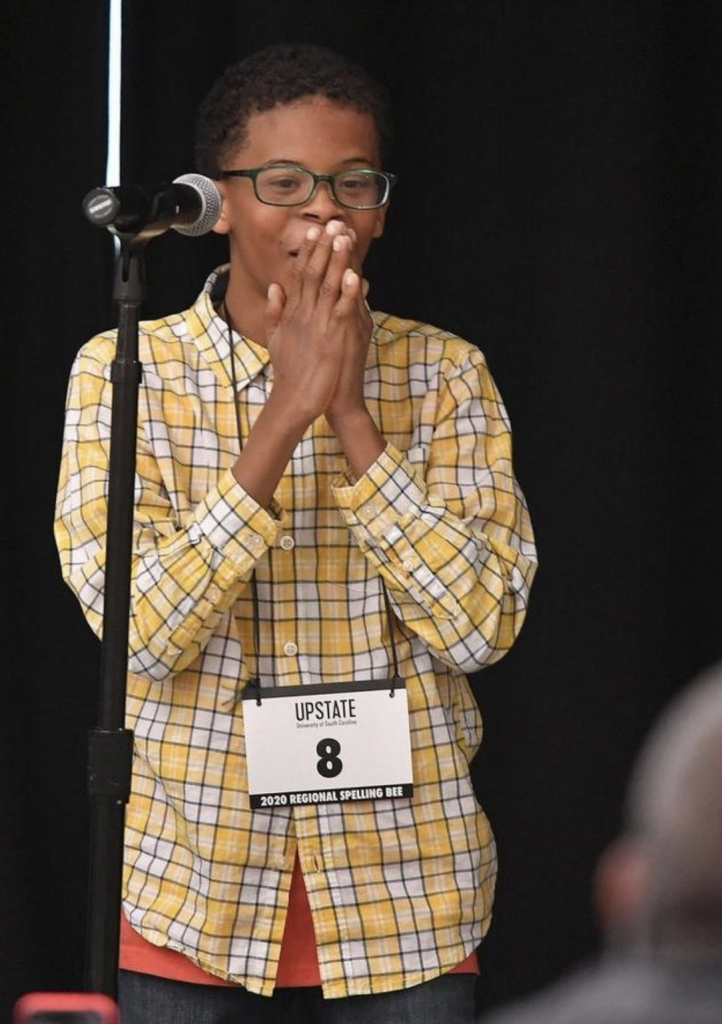 In Spartanburg, South Carolina, Joel Trimble put his hands to his mouth trying to contain his emotions after spelling the championship word in the University of South Carolina Upstate 2020 Regional Spelling Bee. The sixth grader at Berry Shoals Intermediate School, was among 16 area students who advanced to the oral spelling finals. 
Trimble's final two words were "cumulus" and "neutron." His parents knew he was confident about his final word when he smiled at the microphone. 
"It was a word I know," Trimble told GoUpstate.com. "I studied a lot with my mom and my friends. This was my first year making it to the regionals. Last year I finished in the top three at my school." Joel's parents said he loves to read and studies drama at school. 
This year's competition did not last long compared to last year's 22-round marathon. The competition wrapped up in just nine rounds. 
"It was a wide-open field," said Kim Land, USC Upstate regional bee director. "The Bee gives students an extracurricular activity to study more about words and linguistics. Now that we have spell check and auto correct, spelling is a lost art."